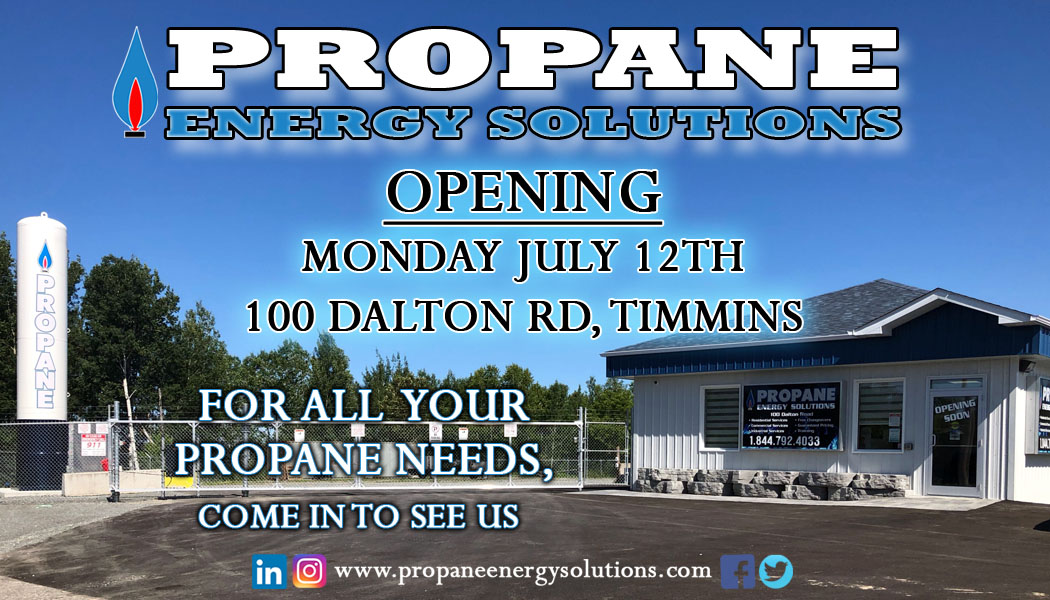 OUR FAMILY IS GROWING
Propane Energy Solutions is proud to announce the acquisition of the former Canwest Propane facility located at 1950 Mountdale Avenue in Thunder Bay Ontario.
This makes us a truly Northern Company covering a propane Supply area from the Quebec boarder to west of Thunder Bay.
For our existing customers being served by our Iroquois Falls location, it is business as usual.
For our new customers in the Thunder Bay area we would like to say Thank you for the opportunity to serve you with your propane requirements and welcome you into our propane family. We will continue to strive to conduct business on a local level, with an open door office policy. Come on in and meet our staff, at the same time introduce yourself to us.
There has been no staff changes except for the inclusion of the former staff in Thunder Bay that will be happy to greet you with smiling faces as you come into our office.
Thank you for all our customers continued support, and to ALL our staff.
We look forward to working with everyone.